Yeon Yihwa



Status

Active

First Appearance

Chapter 81

Last Appearance

Ongoing

Age

At least 21 (Entered the tower at 14, only took 5 years to climb to the 20th floor, took 2 years until the workshop battles)

Height

Unknown

Fisherman

Korean

연이화
Yeon Yihwa
(
연이화, Yeon Yihwa; or "Yun Eehwa"
) is a member of the
Yeon Family
one of the
10 Great Families
. She is currently a
Regular
on the 30th Floor, participating in the Factory Round.
Appearance and Personality
Edit
Yihwa is a tall, teenage girl, with straight black hair often held in place by her hairband which has the symbol of the Yeon Family on it. Yihwa appears to dislike being accused of being traitorous. Also, she's rather naive, drinking a drink offered to her from Prince without thinking twice and likely, she assumed no one would dare to harm a noble from a Great Family. Lastly, she's generally hot-tempered, with her frustrations mainly showing between Viole and Wangnan. She is insecure over her powers, leading her to call herself a "defective product" as a member of Yeon Family who couldn't control her powers, though Akraptor reassures her that "compared to the other defective products on their team", she was on the "useful" side.
She seems to be quite proud of being a member of the Yeon Family, as well as having a nice, appealing body (in her opinion). This last point is turning to be a running gag. In Ch. 88, she declared bluntly that she had a bigger chest than Ja Wangnan. In Ch. 90, she decides to eliminate Viole during the next test after hearing that he had no interest in her body. The running gag is that she becomes furious at Viole for his lack of interest in her body and not because she was sharing a room with a male member of FUG. Basically, she wanted Viole to desire her (or her body). She had her pride as a woman and believed she was superior to other females because of her heritage. Thus, she expected to be desired and was furious when he bluntly rejected her advances.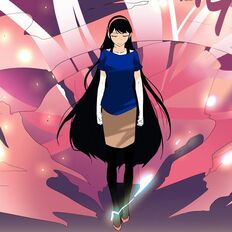 Powers and Abilities
Edit
Flames
Her flames are revealed in Chapter 91 in the test "A Trustworthy Room" to be mostly a pinkish shade, as well as tinted with violet, blue, and sparks of white.
She claims her unrestrained flames are enough to cause the Rankers in her family trouble. She has trouble controling her flames, as she fully admits during her conversation with Akraptor in Chapter 27 Vol 2, and calls herself a 'defective product' because of that. Her control has gotten better in the past years (she no longer roasts her opponents like she did in the 20th floor) but she has trouble with her accuracy and can't aim at a specific target. In Chapter 40 Vol 2, Yihwa is seen using her flames to knock out four opponents with a mini-explosion during a test.
Low Agility
She is clumsy, which can be seen during the Shinsoo challenge test where she kept tripping and nearly falling over.
She passed the Survival Round as a member of Prince's helpers, then came 3rd in the next test with a score of 22,384. This, even though being extremely high, apparently puts her to shame, because she missed. Apparently, if she had hit something with focus, the strength would have been immeasurable. When Viole announced that he would take no teammates, she yells at him and accused him of being so arrogant as to pretend to be a slayer candidate. When he said with all seriousness that he was a part of FUG, she was left speechless.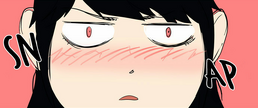 She decided to try to team up with Viole in order to pass the test. Failing one more time would bring shame to her family. She plotted to use him and then after the test, she could eliminate him by seizing any openings. This way, she could avoid being thrown out of the Family for teaming up with an FUG member. She mistook Viole for a girl and called him "Miss Grace," probably because she had only roomed with other females. However, she received a rude shock when "Miss Grace" walked into the spa section meant for males.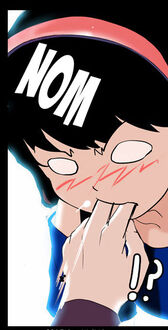 She tried to stop Viole from attacking the other Regulars to get through, but her flames were easily stopped. 
Later two Regulars managed to control her. In that marionette state she released her flames which caused havoc around her and forced
Prince
, who unknowingly helped those two, to run away from her to his room. Yihwa was forced to attack
Horyang
who showed up to Prince's room in order to rescue him, but she stopped once she was freed by Viole.
Yeon passed the 20th Floor test after surviving Mule Love's challenge. She believed that people from FUG were bad people who are not to be trusted; however, she was also one of Viole's teammates while knowing that he was a member of FUG. Convinced that Viole was terrorizing the regulars in the shopping district, she followed him to a karoeke bar. There, she met Hwa-Ryun and a very surprised Viole. She then started yelling at Viole, then Ha Jinsung, who suddenly appeared. She continued shouting at him despite her knowing he was a high ranker, and Viole had to knock her out. That night, she went up to see Viole, and burned Wangnan when he teased her about Hwa-Ryun being prettier than her.
Flower of Zygeana
Edit
During the test it was found out that the other teams ran away after hearing that Viole was on their team. The test administrator decides to creates a new test for the team. The team had to find Zygaena's flower, a gem which grew inside of Zygaena. Yihwa entered Zygaena with the rest of her teammates to search for the flower. She was left behind when Viole ran on ahead after he sensed the presence of someone with uncommon power, who turned out to be no less than the infamous Irregular, Urek Mazino.
She joined the team in the effort to fight Urek, but they were unable to stop him.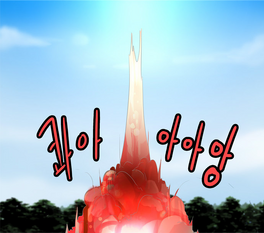 Later, after the encounter ended, she learns that the Yeon Family on the 21st Floor has been eliminating Zygaena's babies by picking the flower to prevent their growth. She becomes depressed by this but was manipulated by HwaRyun into taking action. She now desires to correct her family's wrongs when she becomes a ranker.
On the 28th floor, she blew up the opposing team as they were pinned down with Goseng and Prince's lighthouse. She then ran over to where Wangnan was only to find the fight was already over. 
She and the rest of the team listened to Horyang tell the tale about his past. That night, after the team had decided to wear coats like the Horyang's to greet Cassano, she stayed awake. When she heard that Wangnan, Prince and Akraptor were thinking about going after Viole and Horyang, she volunteered to hire a suspendiship in the name of the Yeon Clan.
When the four of them arrived at the Hand of Arlen, they were all awe-struck at the state it had been reduced to. As they hunted for Viole and Horyang, she got a reading of Viole's pocket. After Wangnan blew up the rubble with one of his shinsoo bomb, they found Koon underneath. They brought him home and she treated him, only to start burning the acupuncture needle. Koon woke up and was about to stab Wangnan, but everything was explained. Koon trained them for a month to pass the 29th floor test, but she couldn't control her flames. On the night before the test, she repeatedly treid to attain accuracy with her flames, but the resultant explosions from her practice kept everyone up. Despite going to the test exhausted, they still passed.
Notes and Trivia
Edit
She has failed the 20th Floor Test on more than one occasion.
She was the sole person at fault for causing Ja Wangnan to fail an attempt at the 20th Floor Test.
As it has been comically noted by many, it seems that Yihwa has began to develop romantic feelings for Viole, aka. Baam. It's still too early to define though.
As shown here, whenever Yihwa and Viole are together, Yihwa starts out with tights, which have mysteriously vanished by the time Viole leaves.
One of her nicknames is "Hellion," traditionally a term used to describe a mischevious person, but is also attributed to those with a fiery, uncontrollable nature.

Another of her nicknames is "Yeon Family's Flare"

The author, SIU, has stated that she's the main comic relief for Part II; being conned and exploited wherever she goes, even though she's second only to Viole in terms of fighting ability (a possible contender for second is Horyang).
She is slightly sexist, by the nature of her family.
She is often made fun of because of her cooking abilities. Her teammates often try to prevent her from doing her share of cooking.
Yeon later learns how to make barbeque without burning it. Her teammates has an open barbeque party every weekend to celebrate her accomplishment.[1]
References
Edit