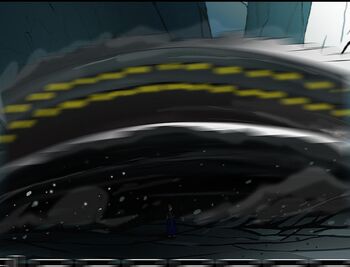 Okay, before anything, here is my freshly baked Batoto: http://www.batoto.net/forums/user/21731-king-zahard/
---
Hi, Zahard here (DO NOT call me Jahad. I won't be happy :P). I'm an Admin at this Wiki. If you wish to make inquiries to an experienced bureaucrat, check Baam25th's page. He is our "longest-serving" Bureaucrat and user, efficency-wise, so you can count on him :D
I've been following "Tower of God" ever since it's first release, and I am trying my best to make it more popular, like it deserves to be, and also help this wiki as much as possible.
---
Time for my strict face: Those of you who think this Wiki is a place for jokes, insults, can't take criticism on their own speculation, and vandalise pages will be banned with no exception. You can appeal to me via Batoto (link above), however, know this and beware: I am difficult to anger - Chances are, that if you are "unique" enough to be banned by me there's no coming back. YOU HAVE BEEN WARNED
---
Okay! Back to normal me!
If any of you noticed, my old username actually is supposed to recognise Ha Yuri Zahard's position in The Tower. It is called Shinsoo Blast, because she has a high resistance to Shinsoo, and could probably take a blast from it. It has 500 because that was Yuri's rank in Part 1. It is awkward though, as I'm a guy; I don't wanna fashion myself afer a girl XD
By the way, I'm a HIGH RANKER (booyah) on this wiki. I have a joke that what your postition in the tower would be is determined by your number of edits and position. So, to be a high-ranker, you would need to have made 1340 edits and be an admin, and to become a King Zahard you would have to make 134 pages and be the founder XD
I'm so smart, right? Like Koon standard.