Hello!
I've been on this wiki ages (since back when the Anak page was a sentence long), and I'm a bureacrat now. If you have a problem, then just leave me a message somewhere... Hopefully I will be able to help a bit.
What will happen in Tower of God
Edit
Viole will climb up with the Prince, team up with Koon and make a plan to kill zahard, which succeeds when Rak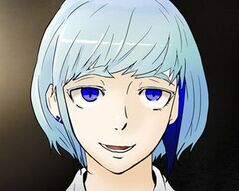 beats him in a rap battle, they go up to floor 135, we get to see Phantaminum who turns out to be Quant with his hair overgrown, Rachel takes a huge blow to the head and wakes up a better person, and Parakewl is thrown into the dungeon forever.
THE END :D
My favorite pages
Edit