Home
Talk

23
731pages on
this wiki
Welcome
The Tower of God database that anyone can edit!

61,189 edits to 731 articles since October 2010! You can help us by contributing!
What do you desire? Fortune? Glory? Power? Revenge? Or info on the Tower of God characters and storyline? If it's the latter, then all you desire is here.

Welcome to the Tower of God Wiki!

Tower of God is a Korean webcomic by SIU (Slave.In.Utero) published on Naver. This wiki is dedicated to documenting all of the information on ToG. Please help by adding more information after checking the the ToG Contents Page where it links to many important pages, which in turn connect to almost every page on the Wiki. Thank you very much!
---
| | |
| --- | --- |
| | Baam, Koon, Androssi and the rest. |

| | | |
| --- | --- | --- |
| | | Manhwa of the series. |

| | | |
| --- | --- | --- |
| | | The challenges that await... |
---
Community Portal · Forums · Recent Changes ·Admins · Images · Templates · Blogs · Help
SIU
SIU, or Slave.In.Utero, is the author of Tower of God. He lives to love seafood and many Tower of God names and themes are inspired by aquatic life.
SIU is also the author of many other Talse Uzer Stories. The universe of Talse Uzer is governed by a set of laws and history can never be changed. As such, there is a very finite aspect to Talse Uzer Stories as mentioned by SIU. The series of Talse Uzer contains Tower of God among the author's other works.
Featured Article
Main article: Rachel
Greetings dear Regulars! The newest featured article is Rachel! Love her or loathe her, it cannot be denied that she is one of the most influential characters in the entire series... but it seems that her meddling so far may only have been the tip of the iceberg.
---
Featured User
Hello everybody... registration and suggestion for Featured User is now on.
Tower of God Wiki:Featured User
"Featured Users" are chosen by an admin when they have reason to. If you think that someone should be recognised for their work on this Wiki, leave a message!
Tower of God Links
Read the Tower of God manhwa!
Wanna discuss Tower of God? Check out some of the forums!
For the tropes and devices used in the Tower of God series!
SIU related topics!
Wiki News
Things are starting to look tidy around here! Well done everyone, keep up the good work!
Affiliates
If you would like to become an affiliate of the Tower of God Wiki please contact one of the Guardians or Rulers!
Editing Policies
Please click here for tips on how to make this wiki a great wiki. Go here to find out about the rules.
Latest Chapter
Vol.2 Chapter 146: Beniamino Cassano turns out to be incredibly powerful, but this does not dissuade Wangnan and Yihwa from their assault. Beta, meanwhile, is on his way to join the fight!
Baam finally realizes how evil Rachel really is, and prepares to unleash his wrath. But is he really in the right?
After a very long climb (hard to drag a wheeled case up stairs), Ha Yura reaches the Hell Express, and the doors open to reveal a sinister-looking darkness.
Featured Image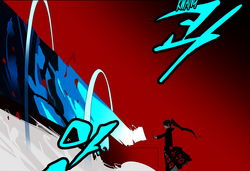 Remember this epic scene?
Featured Quote
"
It's written on my back! "Mazino". If there's anyone who has a problem with what I do, tell them to come find me. I'm not afraid of anyone.
"
Favourite arc from Season 1?
ToG Blogs
Create blog post
Latest Posts!
Is there a possibility that Baam is the prince of the zahards?

There is a theory that baam is the son of Euresia Enne Zahard which makes him a prince because she is a princess .

Spoiler below ****

" If …

Read more >

Hello there Regulars !
This marks the first ever Tower of God Wiki Test !

Luckily it's a relatively simple test. All you need to participate is a wiki account and a basic level of HTML coding skills.

To…


Read more >
See more >
ToG Wiki Guardians & Rulers