Positions

Koon and his standard Lighthouse

Fisherman

Directly attack the enemies

Scout

Swiftly move and gather information, help fisherman

Spear Bearer

Use spears to attack from long to short range

Light Bearer

Observe the field and convey information

Wave Controller

Manipulate Shinsoo to control the flow of battle
Positions
are what roles you would take on in battle should you be in a team.
The Definition of the Position
Edit
The battles in The Tower are mostly fought as teams, and the Position is the role an individual plays in a team. Of course it's possible to battle without deciding the Positions, but it's more efficient to divide Positions. The names or the roles are named mostly from the battles of the first 10 Great Families. Thus, the Positions are mainly based on the men vs. Shinheuh - livings battles, rather than the men vs. men battles. That doesn't mean current Positions are worthless in men vs. men battles.
Now that the importance of the men vs. men battles are getting bigger than before in The Tower, current Positions are evolving accordingly.  All Positions have to make a contract with a Guardian so they are able to use Shinsoo for purposes like Shinsoo strengthening.
Note that one person is not limited to one positions. Prince is a lightbearer, yet possesses fisherman equipment, and Ran is a fisherman, but can take the spear-bearer position with his Espada de Luz, and Lanza relámpago. Scouts like Hatsu would also be good at the fisherman position, and scouts like Leesoo would be good at commanding and strategizing, hence his suitability for a light bearer position.
Basic Positions
Edit
There are five basic positions in a common team.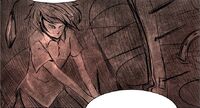 The main offense of the battle, Fishermen are to dash into the heart of the enemy force and decimate their forces, usually through physical attacks.
Spear Bearers act like snipers for the team, throwing their spears with deadly accuracy, but they can also serve a purpose similar to the Fisherman's by using their spear like a staff for close-combat. Technically speaking, they take all long-range matters into their own hands.
Scouts will usually run ahead and investigate enemy forces for info, then return and deliver the information to the Light Bearers. They also help the Fishermen with offense.
Light Bearers store and deliver knowledge to their team-mates while guiding them with the light of their Lighthouse.
Wave Controllers are the directors of the battle, aiding their comrades by healing their wounds, annihilating enemy forces, or subtly changing the tide of the battle, all through the use of Shinsoo. There are many variations of this Position.
Guides are the ones "blessed by The Tower with the knowledge of all the paths within, to assist in its navigation, and, at times, are even able to foresee the future and change it.
Won-sul-sa (Circle-technique user)
Dan-sul-sa (Pressure-technique user?????)

 

Hwayeosma (Flame User)

Jeonsula (Lightning User)