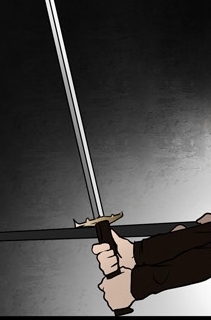 Narumada (나르마다, Naleumada or "Narmada") is a 7D-Rank[citation needed] sword and also an Ignition Weapon. It belongs to Hong Chunhwa, but was briefly used by Androssi Zahard in the Hide-and-Seek game to help her fight Quant Blitz.
Notes and Trivia
References
Items

Miscellaneous
Devices
Weapons
Ad blocker interference detected!
Wikia is a free-to-use site that makes money from advertising. We have a modified experience for viewers using ad blockers

Wikia is not accessible if you've made further modifications. Remove the custom ad blocker rule(s) and the page will load as expected.