Koon Maria Zahard
Comments

6
507pages on
this wiki
Redirected from Maria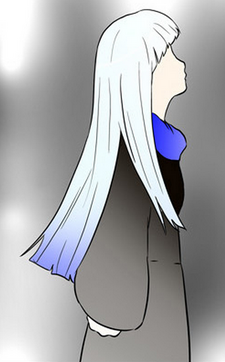 Koon Maria Zahard (쿤 마리아 자하드) is a girl with long silver hair with blue tips. Koon Agero Agnis calls her his older sister, but also says they have different mothers and that they "were more distant than any other". He describes the sister whose place she took as his biological sister which implies that maybe Maria is not his biological sister. Koon describes Maria as kind, polite and a woman who knows how to care for others.
Agero helped put her in a position "seated next to the king" that his biological sister once occupied, but since then his heart has felt empty. Possibly the reason he is climbing the tower is to recover what he lost at that time. When Koon's plan to protect Baam fails, he thinks to himself that "nothing has changed since that time", indicating that something about his plan to make Maria a Princess was lacking something. Also, Agero was kicked out of the family because of the escapade with Maria.
In Part I Chapter 12, it is said that she was picked to become a Zahard Princess.
Alternate Translations
Edit
​Koon Mahria Jahhahd
Kun Maria Jahad